Photos on Canvas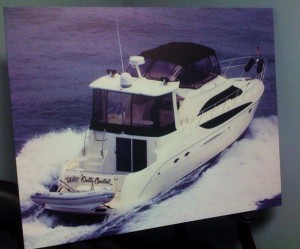 Photographs are part of our lives and history. Many of our life's anecdotes and achievements are captured to bring us back to these moments, share them with others, and rejoice with the memories.
A great way to immortalize these beautiful moments from the past is printing them on wonderful, sturdy, framed canvases. A canvas photo given to the right person can make a very touching gift, and can also add beauty and character to a room of the house.
Choose that special photo and make it even grander by having it printed on canvas.

No second thoughts, second chances
Even if your photos have suffered the weight of time and appear damaged, a graphic designer can take your old, worn pictures and clean them up with graphic design software such as Photoshop. The restoration process will awe you and surpass your expectations. Picture cropping, background changes, cleanups of minor flaws, and more. Not happy with the color? The color can be enhanced , modify the color, and even switch the whole image to sepia or black and white to fit the mood you desire. Once the image is ready to be printed, it can go in various canvas sizes, and finished with beautiful frames of your choice.
If you feel creative, you can arrange a number of your photos into one single collage.
Don't shy away! Do you have any ideas we have not described? Discuss your preferences, ideas, and questions Below.