It's easy to get confused when selecting the correct envelope sizes for invitations, business letters or Direct Mail pieces… A2, A4, A7, #10, #9, #10 Window…
So we decided to build this common envelope size chart with the goal of providing a sort of cheat-sheet or quick reference for envelopes for our customers and anyone who can use it.
If you find it useful or know someone who could use it, please share it!
Need Envelopes Printed? Get A Quote Now!
You can also download a High Resolution Print Ready Version of the Envelope Size Chart Quick Guide [PDF].
or view the large version on your browser [JPG]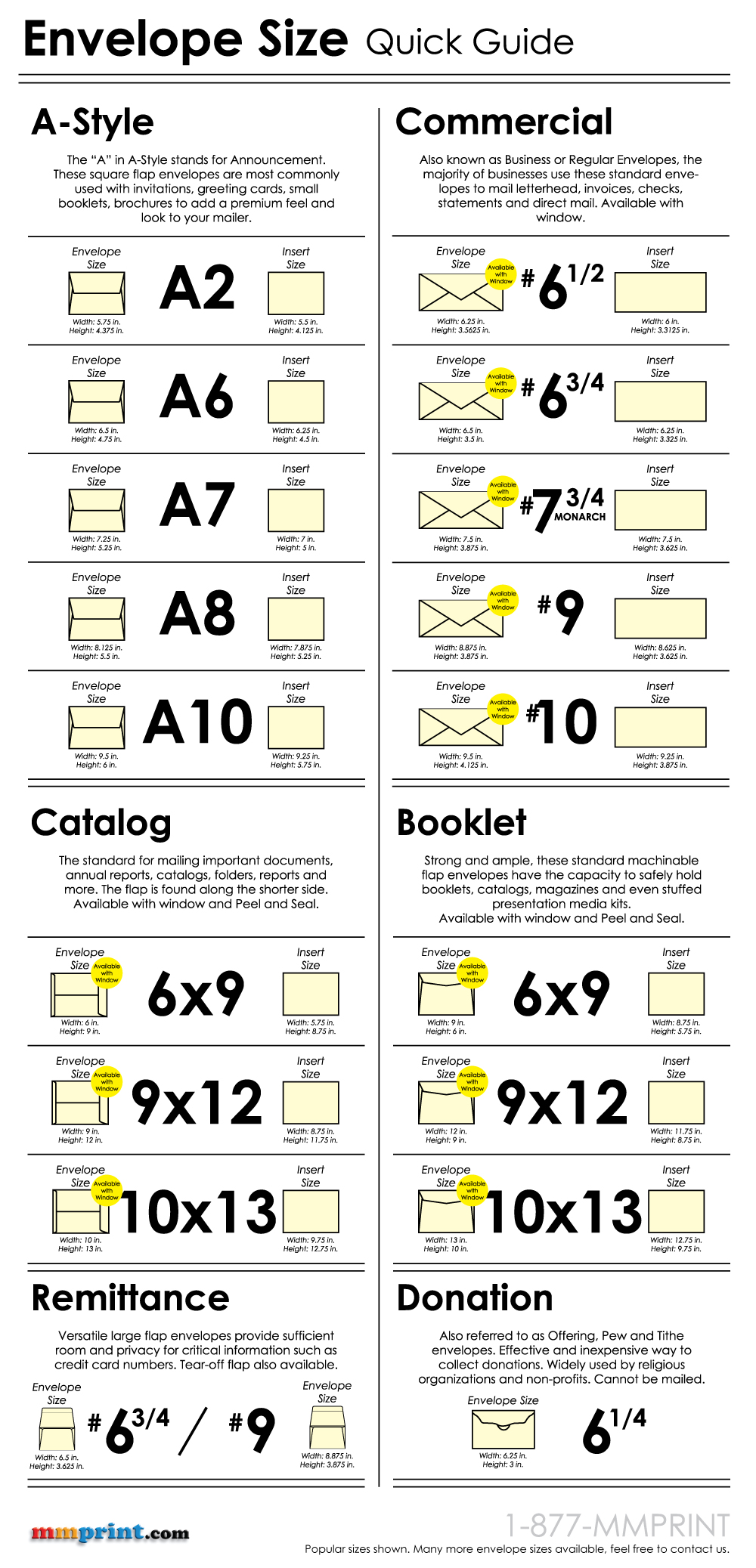 This envelope size chart is provided as a quick reference when selecting the proper envelope size for your projects. If you have questions or are in need of an envelope size not listed in the envelope size chart, please feel free to leave a comment below or contact us right away!