From startups with 1 employee, to companies with thousands of employees, the importance of print marketing has remained constant for the last 100+ years. We have 40 years of experience and have seen many trends come and go, and today more than ever, there are opinions everywhere on what you should or should not be doing. Our goal is not to answer any of those extremely complicated questions. All you will learn from this blog is what we know works, and how print marketing can help a business that is 1 day old or 1 century old.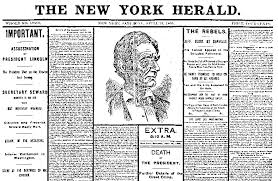 Combining Print and Digital to increase ROI
One of the important statistics we have read recently came from the AMA(no we don't get our business statistics from doctors), it is the American Marketing Association. There are numerous studies that show how print is outperforming digital, but the statistic that stood out most to us is that most Americans disregard 80% of their email but they open 80% of their regular mail. The same study shows that:
magazines and newspapers have the highest ROI at 125%
compared to 87% for TV and digital.
However, that number jumps to 163% when combining Print and Digital.
Also, that is in concrete revenue terms. So, we can now see the value of adding Print to your marketing strategy.
What this means, is that people still enjoy reading and looking at tangible, physical content. Perhaps, it is because we are inundated with digital content on our phones, tablets, laptops, etc… Posters, calendars, business cards, and catalogs force us to engage in the content. Most importantly, print has the benefit of sitting on the table in an office, or a coffee table at home. A web ad is there and then gone permanently. 1 catalog can be viewed many times by many people. As retail businesses use signs to attract many drivers who pass by their business.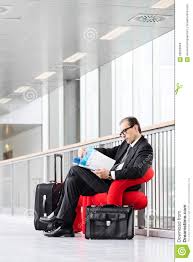 How Print Marketing Works for you 
Now, where does that leave us in helping you establishing your brand identity, marketing it, and targeting your market?
For starters, packaging, presentation and appearance matter. If you're like the majority of people, when someone gives you a business card with a plane white background, their name, their title, and their email address, it disappears into what is called the Bermuda Triangle section of wallets. It goes in, and not so mysteriously is never seen again. Now, think of that business card someone gave you in full color, with classic fonts, pictures, and UV coating.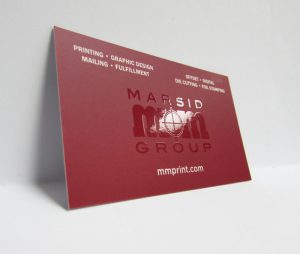 The person that gave you that business card is more likely to get your business. It is the same with people who dress sharply, or have great style. It is intuitive, if they spend time on the little details on something like a business card, we feel as though they will be a better person to conduct business with. Perception is reality. When it comes to potential clients, your catalog, brochure, calendar, or business card should represent your brand, and establish confidence.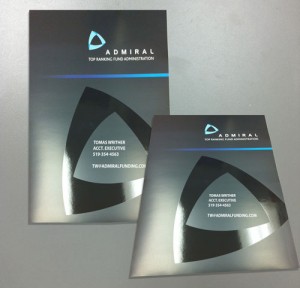 Develop a memorable brand identity, that will speak to clients and potential clients about the quality of your products and services. This is where the right type of menu, catalog, business card, letterhead, brochures, flyers, and so many other print items, can establish and market your brand precisely for your target market. It can also be a great tool for maintaining relationships with clients, staying in touch with them or saying thank you. Perhaps, sending out custom greeting cards using variable data so that a company of 100 people will get a Holiday Card with each employee's name on it. Or sending custom coupons for future business. There are endless ways with which we can help you establish your brand, and build on it.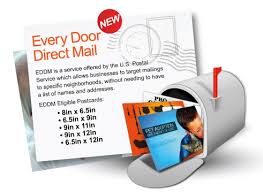 Targeting your market has never been easier. Direct Mailings are an effective way to reach out to new and existing customer. Perhaps you don't want to buy a list, then use EDDM flyers, menus, and brochures. Ask us about EDDM today, it is the simplest tool to target a specific town, street, or neighborhood and ensure that every household receives your item. With the EDDM tools, there is no hassle of buying a list that may or may not be updated.
All of these are just a few of the effective tools Marsid M&M can use to help you grow your brand and ultimately, grow your business. You can visit us at www.mmprint.com today and chat live online with a print specialist.