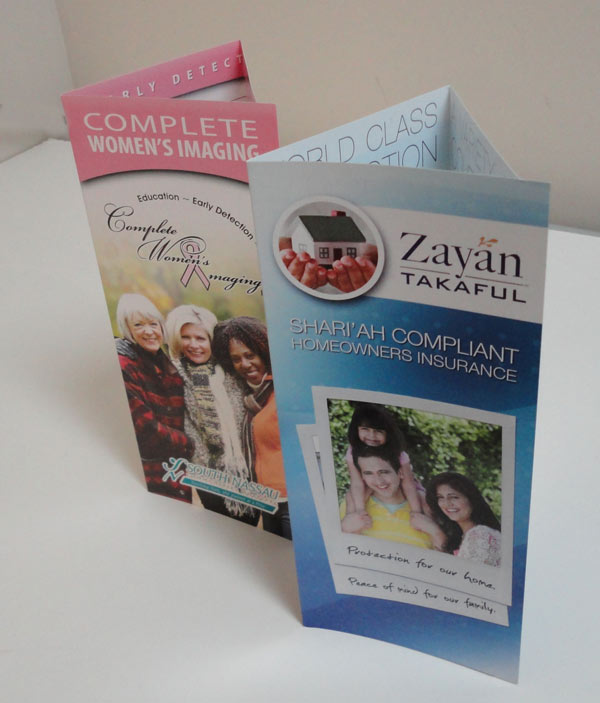 Sometimes a business card just isn't enough to leave behind when you visit a potential customer. Sometimes, customers come into your facility and want to learn more about your products or services while they wait or to take back to the office or home.
Sure, you can tell them to visit your website; there's a lot of information and pictures there. But how sure are you that they will actually visit your site? How do you know that they will remember to do so?
Well by furnishing them with a printed brochure, you can rest assured that they have the information they seek, in their hands, ready to read. No computers to turn on, no website addresses to type, just a simple informative brochure in their hand ready to be read.
Online and Offline go hand-in-hand
Your brochure is a selling tool, it serves as a convenient hub to introduce your service or product, it can contain information about you and/or your business and a way to contact you. Now here is the way to extend the power of your brochure to actually make the sale for you: add a QR Code.
Yes, by adding a QR code to the inside or outside of your brochure, the potential customer can scan the QR code with their smart phone, go to a mobile-ready website that is formatted to make it easy for them to actually place the order for the product or schedule an appointment for the service you offer.
Read more about how to properly execute a QR Code campaign to get the best results from your efforts and save money on postage when using direct mail services.
Brochure Inspiration for Advertisers and Graphic Designers
Printed brochures come in many sizes and shapes. Of course we have to offer you a nice collection of beautifully crafted brochure samples to get your creative juices flowing and to end this post with some motivational visual inspiration.