There is so much planning that goes into an event, that it can be difficult to get detail just right. Choosing the right location, inviting the right people, coordinating the speakers or activities – usually the last thing on your mind will be what materials to use for your signs and posters. This can be an important factor though when deciding where a poster will go, how long it will stay up and how you plan on displaying it. There are several different materials that posters and signs can be printed on and they all have different strong points:
Indoor vs Outdoor
The first question that should be answered is "will the sign be used indoors or outdoors?" Some materials are more durable and will stand up to elements like rain, wind and UV rays from the sun. Luckily we can print signs using UV safe inks to avoid fading and discoloration.
Outdoor Signs
When creating outdoor signs, you will usually want to print on plastic materials as opposed to paper based substrates. Materials such as Coroplast (corrugated plastic), vinyl and Sintra board (rigid PVC) are better options for outdoor use because they are water resistant. Vinyl banners will not easily rip, and Sintra and Coroplast are rigid so they will not bend or crease easily. Printing on metal is also a good option for a long lasting sign.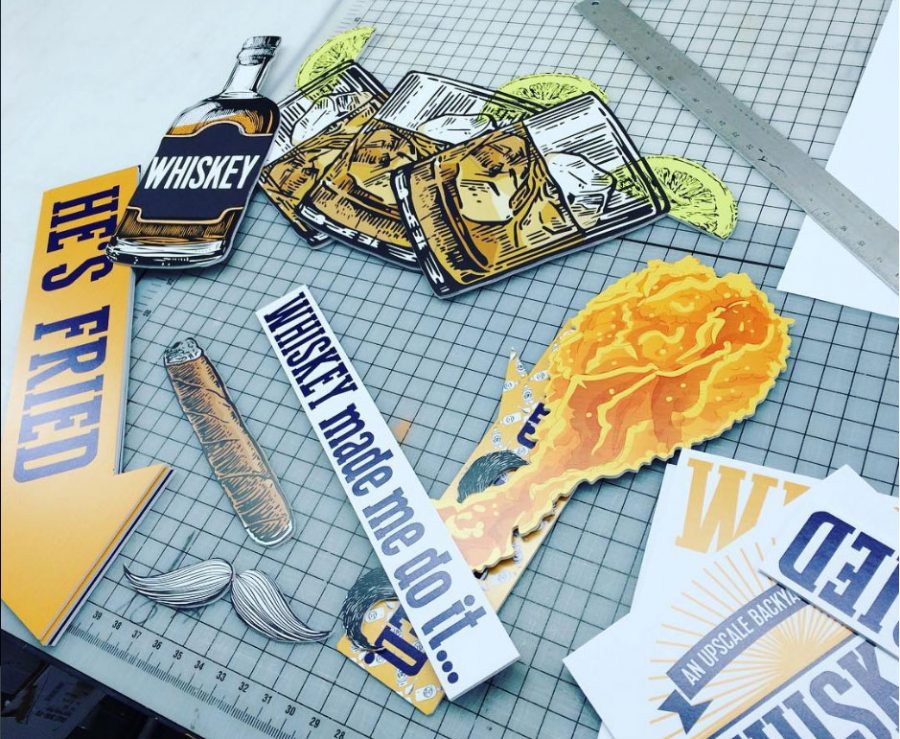 Indoor Posters
For posters and signs that are going to be used primarily indoors, there are more lightweight and affordable options. You will not always need a rigid sign and instead can use a paper poster that can easily be rolled up and transported. Paper posters are also easy to mount using clips, magnets, tape, adhesives, tacks and more.
Foam board posters are also a great choice for creating a prominent display. The thick canvas makes the image protrude off the wall which adds some dimension and draws attention. Foam board is also easy to stand on easels and displays without falling over.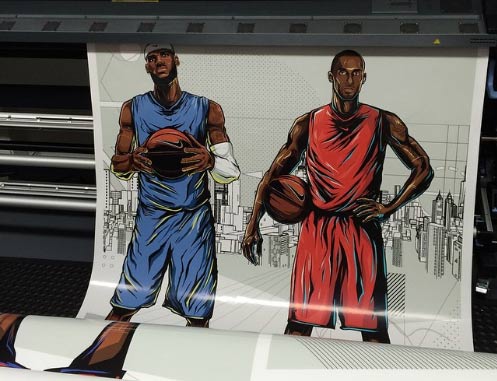 Grommets
You should also know whether or not you will need grommets installed on your sign. Grommets are small metal rings that are placed in the corners of a sign or banner so that they can be easily hung using string or rope. Grommets can be installed on almost any type of poster or sign.
Banner Stands
Another simple solution for transporting larger banners is to use banner frames or retractable stands. Popular styles of this are step and repeat banners which usually take a logo or image and repeat it across the canvas. These are commonly used for runways and photo shoots, but have recently become popular as a fun prop for weddings, birthdays, company parties and other special occasions. They usually come 8′ x 8′ or 8′ x 10′ and can be easily assembled at any function.
Retractable banners are another great option when signs need to be easily installed or moved around during an event. The vinyl or fabric banner rolls into the stand and can contract to a small, portable package. The most common size for retractable banner stands is 33″ x 78″ which makes them visible on college campuses, trade shows and retail stores.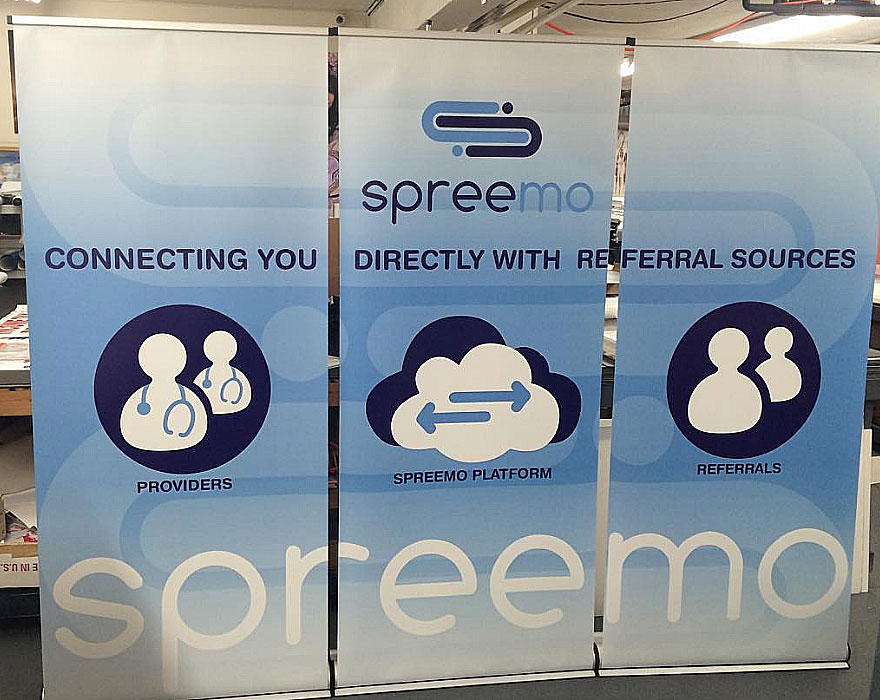 Now that you have a better idea of what type of poster or sign you will be printing, it's time to get designing! Check out our graphic design templates or head over to our website to get a quote on your project!
Have further questions? Leave a comment below and we can help you decide the best option for your poster or sign.