These days it's hard to keep up with the advancement of technology, whether in our personal lives or in business. Seems that before we even become accustomed to a new product or system there is another that replaces it.
At The Marsid-M&M Group we are always trying to stay on the cutting edge of technology, but recently we decided to take a different approach…
We decided that in order to move forward we had to take a step back in time, to our roots one might say.

-Barry Caputo, Co-owner
The evolution of print has brought upon us a new age where digital printing, short runs and variable data have become a large part of our everyday business. We realized that these customers were in need of more finishing options than we previously offered while keeping costs down and still manage to deliver a quality product.
So we hired Heidi and gave her an office: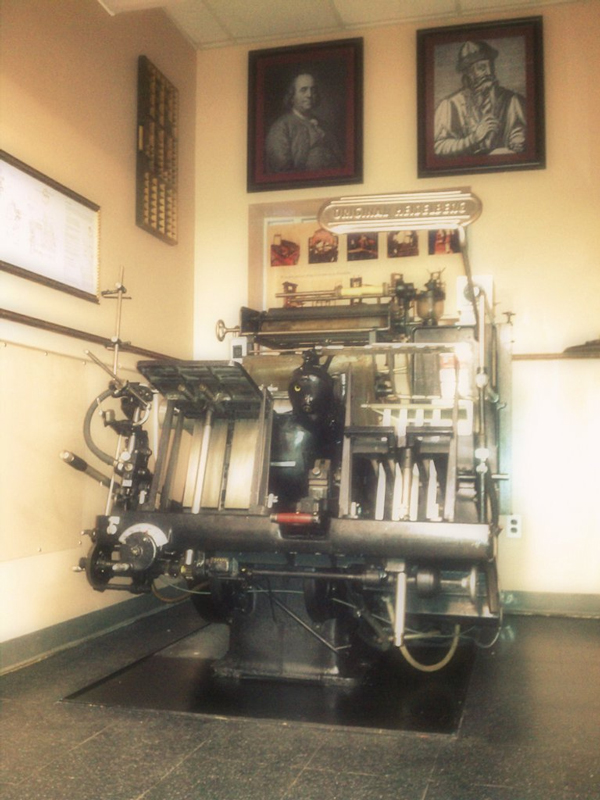 Heidi Finds a New Home
The Heidelberg Windmill Letterpress made it's first public appearance in 1913.
The beauty before you in the image above was manufactured in August of 1969. She had lived in San Diego, California for many years where she printed all types of advertisements, brochures and stationery.   She was one of 10 Heidelberg Windmill Letterpresses which were all lined up in a row.  She worked very hard for 10 hours every day and 10 hours every night with very little rest; as did her 9 sisters sitting beside her on the long and narrow concrete floor that she called home.
Right after her 15th birthday in September of 1984, the factory that Heidi worked in was shut down.  People said, "It was because there were newer types of printing presses called Offset Machines that could run faster and produce better and cleaner printed work."  Heidi then sat idle on that cold concrete floor with no electricity or oil for almost two years… Read the full story written by very proud owner, Sid Halpern.
A Windmill of Opportunity
Die Cutting and Foil Stamping are only a few of Heidi's traits. With a few add-ons she can also print color, emboss, score, perforate and number.
At this time we use her for Die Cutting, Foil Stamping and Scoring: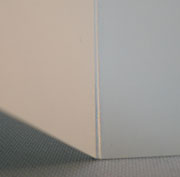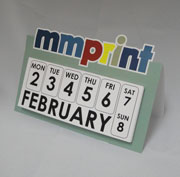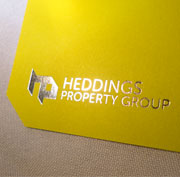 Vision Becomes Reality
Our goal was to offer more custom finishing options to our customers with low minimums and make it available for digitally printed materials. We also envisioned a whole new line of products that we could offer in addition to our standard printed materials.
Well, we're the type of company that doesn't let good ideas go by the wayside so we went gung-ho, full speed ahead and there was no stopping us.
Over the next few months we will be adding a slew of new products to our website that provide a foundation for your own new ideas that are only limited by creativity.
The Benefit is Clear: Stand Out from the Rest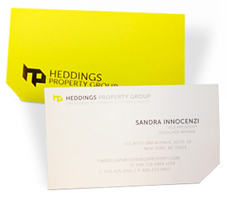 Die Cut Business Cards
We all know in business it's very important to make a great first impression. Most first business meetings begin with a handshake and an exchange of business cards.
A well crafted business card is as firm a statement as is a firm handshake.
We currently offer these standard die-cut business cards that you can pick from and you can always request a quote for custom die cutting to your specific shape:

Feel free to download our Die Cut Business Card Templates.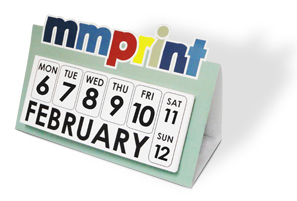 Die Cut Desk Calendars
Calendars offer 365 days of steady promotion and you only pay for them once!
Standard calendars are made to be hung on a wall but Die Cut Desk Calendars are made to stand on a desk which makes them more accessible.
Your company name and contact information will be displayed at all times at arm's length.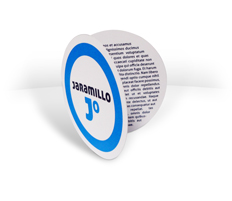 Die Cut HangTags
Boost the value of your product with custom Die Cut Hang Tags. A great way to include your branding and a description of the product or instructions on how to use it.
Many standard shapes are available or you can always go a little further and customize the shape for a truly unique finish!

Feel free to download our Die Cut Hang Tag Templates.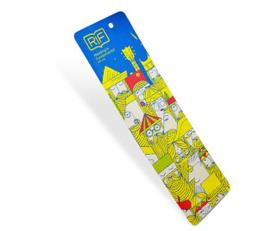 Die Cut Bookmarks
Still a very popular product, die cut bookmarks make effective and simple promo products that everyone likes. Add a custom shape and a tassel to make it even more attractive.
Lamination, UV coating, Aqueous coating also available.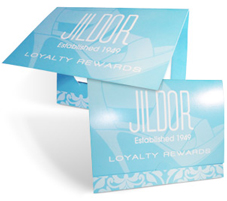 Die Cut Gift Card Holders
Retail establishments can really benefit from our custom printed die cut gift card holders. Make your gift cards more presentable by providing a safe and secure holder that can be customized with your artwork.
Great for branding and promotions.
What Die Cut products would you like to recommend we offer in the future?