Using hang tags for displayed products can make the difference between the sales of one item over another. Hang tags can be effectively used for product labeling as well as cooperate branding. Not only do they identify your company, but hang tags also convince customers to choose your product over the competition. Unlike any other form of product labels, hang tags can effectively deliver a purposeful message without interfering with the merchandise image or packaging.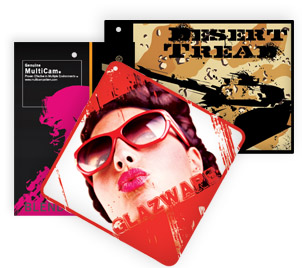 Hang tags are typically used to describe the product that they are attached to. Personalized hang tags can allow your company to add necessary details about your merchandise while concurrently incorporating creativity to your brand. Hang tags can also point out important information, specifications, and the pricing of your product. When properly used, your company can successfully promote sales over the competition as well as internal up-sales.
Creating a unique, educational and promotional hang tag is going to be the key towards measuring your success. When designing your hang tag remember to always incorporate intriguing images, fonts, colors, shapes and effects in order to grab the attention of your customer. You should also try to include big numbers, percentages, and dollar signs in order to designate sales. Your company should always want the customer to be able to observe the sales price while they are browsing through products. It is also recommended to attach a large hang tag to all of your products because big tags are very difficult to ignore.
After grabbing the attention of your potential customer, you must now convince them to purchase your product. Try to match the displayed colors with the company's brand, and always include the company's logo. Although you are trying to sell a product, including your brand is always important. Your hang tags should also contain the company's website so that the consumer can easily seek more information about your product if the desire to. It is also essential to include detailed product specifications on the back or inside of the hang tag. Try to use arrows or bullets to point out how your product triumphs over the competition.
Hang tags are essential for businesses promoting products that are physically difficult to package. Although they are predominant in the athletic, clothing, and art industry, any company can benefit through the use of hang tags. Bright and intriguing colors as well as unique cuts of the hang tag will attract the customer, while the description provided will ultimately close the sale.
The Marsid M&M Group can accommodate all your printing needs. We will print any quality, as well as any quantity of hang tags. Our experienced staff can even help you design them to perfection. With our state of the art equipment; the finished good you receive will exceed all expectations. For a free quote on hang tags please visit our hang tag page or contact us at (516) 334-1603.