Did someone ever hand you a business card in a unique shape? Ever notice that some brands create hang tags on their products that are in the shape of their logo? Have you ever received a gift card in an ornate holder that made the gift feel extra special?
It's likely that these special printed items were created using die cutting. This technique is used to produce creative and high-end printed projects that stand out in a crowd and elevate a brand. Die cutting is one of the most efficient ways to customize marketing materials and make your brand more recognizable to customers.
What is Die Cutting?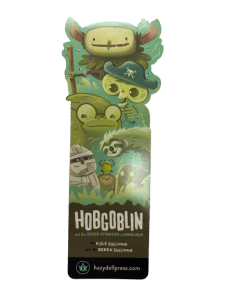 A die is a sharp metal blade (often made from steel) that is formed into a shape. A die is very similar in function to a cookie cutter. The sharp metal shape cuts right through paper or material in a stamping motion that's highly automated and incredibly accurate. Printers who offer die cutting services often have a library of dies that you can choose from and can accommodate custom designs as well.
Die cutting is very accurate and can create sharp and detailed products. It's a great way to get a clean design, especially if you choose paper that lends itself well to die cutting. You don't want paper that's too light or too heavy when embarking on a die cut project. It's best to consult with your printer during the design phase to ensure you choose the perfect material for your project.
How to Design A Die Cut Project
Like all good design, purpose matters. Before you begin designing your die cut project, think about what you want the die cut to do for you. What message are you trying to convey? How will this piece be used functionally? What do you want your customer or audience to feel when they hold this piece in their hands?
The beauty of die cutting is that it can be used to achieve a vast array of design goals. Are you going for a modern feel with clean lines and a funky cut-out? Do you want to create something that feels ornate and delicate? Or, you want something that's completely unique to you and your brand?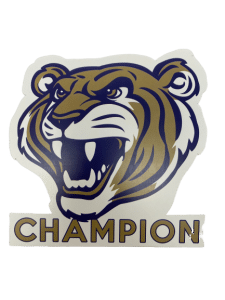 Think about your industry and the iconography that's closely associated therein. If you're in real estate, you might want a business card in the shape of a house. If you do sailboat repairs, you could create a brochure in the shape of a sail. If you own a hair salon, how about a gift card holder in the shape of a hair dryer? It pays to be creative with die cut projects–this is your chance to make something that's completely original to you and your brand.
Because die cutting is a bit more complicated and very customized, we recommend talking with a designer, ideally one who is situated within a printer. Creating custom dies is a specialized task and one that we're happy to help with at M&M Marsid. In addition, we have a number of templates in our library that are available for our customers to use and make their own.
Die Cut Design Elements
There are a few core elements you can play with when considering a die cut project. These elements can be used functionally or decoratively.
Your edges make-up the perimeter of the piece. You can choose to die cut all, some, or none of your edges. Die cutting can be used to create fun shapes or add texture like a scalloped edge.
You can also choose to do something fun with just one corner of your piece—like a menu with a bite taken out of the corner.
A cut-out can be done in a variety of shapes. These are great for invitations, business cards, and postcards to add visual interest. You can also use cut-outs to create intricate designs within a printed piece.
A window is similar to a cut out, but a little larger and intended to provide a view into something. Often windows are used in brochures or folders to give a sneak peek into content that is placed underneath.
Perforations are used to allow the customer to tear off part of the printed piece. We often do perforated coupon cards or invitations.
Whether you are creating hang tags, folders, gift card holders, or business cards consider die cutting for your next project. It's a sure-fire way to make your branding stand out from the crowd and elevate your brand presence.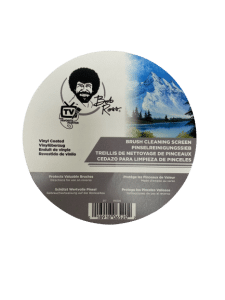 Don't be afraid to try a few sketches and test out what looks best. Get creative here with imagery, silhouettes, and cut outs to make your design pop. And, talk to a professional to help gauge whether you really need a custom die and to determine the right paper for your job. Lastly, remember that you can combine die cutting with a variety of other printing treatments including metallics, gloss, and matte to really make your project shine.
As always, we're here to answer your questions and help guide you through the process from design to the finished product.