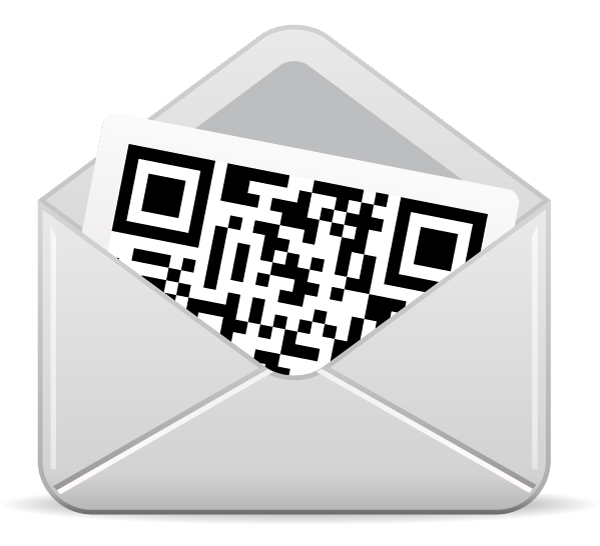 Although QR codes are quickly being adopted by major companies and industries, adoption is moving slowly throughout the small business sector.
In an effort to promote Direct Mail and create awareness of the benefits of using QR codes in Direct Mail, the United States Postal Service is offering a special postage discount during the months of July and August 2011:
Direct Mail marketers and mail houses can save 3% on their First Class Presort Mail and Standard Presort Mail postage simply by including a QR Code that must be easily visible on the outside of the mail piece. Simple as that.
Although the savings can be substantial, it is important to keep in mind that if your Direct Mail campaign is not thought out thoroughly and optimized for success, then all of your efforts and cost of printing and postage will go to waste.
On the bright side, you can always learn from your mistakes.
Direct Mail is about trial and error and consistency; improvement and repetition. I don't think any one Direct Mail campaign can be the one or the best one for that matter.
If you are thinking of taking advantage of the 3% postage discount and this would be your first QR Code Direct Mail campaign, the following paragraphs will help you begin with an advantage.
QR Code Malpractice
Creating and Reading QR Codes is easy and FREE! But the biggest issue lies with what happens after the QR Code is scanned.
Obviously (or maybe not obvious enough), a QR Code is scanned with a smart phone which typically has a screen size between 2 to 4 inches. This being the case, wouldn't you expect to be taken to a mobile-friendly website that is compatible with your smart phone's screen size?
Well, believe it or not, this is a very common mistake made by marketers that makes the whole Direct Mail/QR Code campaign a complete failure.
Let's say your Direct Mail piece is a postcard that promotes a new product that you are selling and the customer scans your QR code. The customer lands on a mobile friendly page that contains a great description of the product but does not have a Buy Now! button anywhere on the page. The purpose of your Direct Mail piece is to offer a product that you sell, yet a way to purchase the product is not easily made available. This Direct Mail campaign can pretty much be considered a lost sale opportunity.
QR Code Best Practices
A complete Direct Mail campaign using QR codes must include a mobile landing page where a call to action is the main focus of the page. Whatever the purpose of your Direct Mail campaign is, it should reflect in your mobile landing page.
If your QR Code directs the user to a video preview, make sure the video is formatted for mobile screens and should start playing right away.  The purpose of a smartphone is accessibility and convenience – No downloads!
The following are a few key rules to follow to create a successful Direct Mail QR Code campaign:
Use a vector QR Code in your artwork to make sure that it prints clear and works 100% even on low megapixel cameras. I find BeQRious lets you generate vector QR Codes you can download in PDF format easily
Test your QR Code on at least 4-5 different QR Code scanning apps and different smart phones before printing the whole run
Include information on how to scan the QR Code
Your QR Code should direct the user's mobile phone directly to the landing page
Your Landing Page must load quickly, keep images to a minimum
Include Call-to-action buttons or links such as "Buy Now!", "Sign up here!", or "Call us now!"
Keep the focus of the page on the purpose of the campaign and the Call-to-action buttons/links
Make your QR Code link using a link shortening service such as goo.gl or bit.ly (free versions) so that you can track the number of scans and other analytics
How have you used QR Codes in your latest
Direct Mail or Marketing Campaign?
Please share any lessons you have learned when using QR Codes in Direct Mail campaigns below…