There is nothing better to make customers remember your brand than showing them something fun and innovative. Digitally printed Perforated Window Film (PWF) also known as "Window Perf" has an effect of mystery and surprise on everybody, and if you are able to affect your audience, they will remember you.
More and more businesses are using digitally printed perforated window film these days. We can find it on vehicle windows, bus wraps, rear window graphics, window privacy screenings, glass entrance doors and more.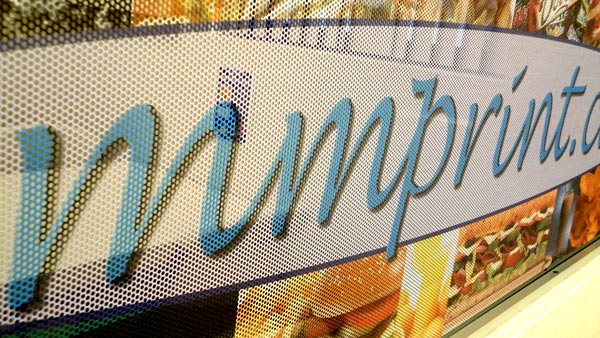 Digitally printed perforated window film should be laminated with an optically clear overlaminate to prevent dust and dirt buildup in each film perforation. Also, this overlaminate prevents rainwater from clinging to the film and provoking limited visibility for vehicle riders and operators.
One of the most interesting features of Window Perf is the one-sided privacy it can provide. No matter how colorful the print is, or how much the film is covering, the side with the brightest light will always be visible to the individuals on the darker side. This creates a one-way mirror effect that can be reversed with the simple turn of a light switch, or with the natural cycle of the sun.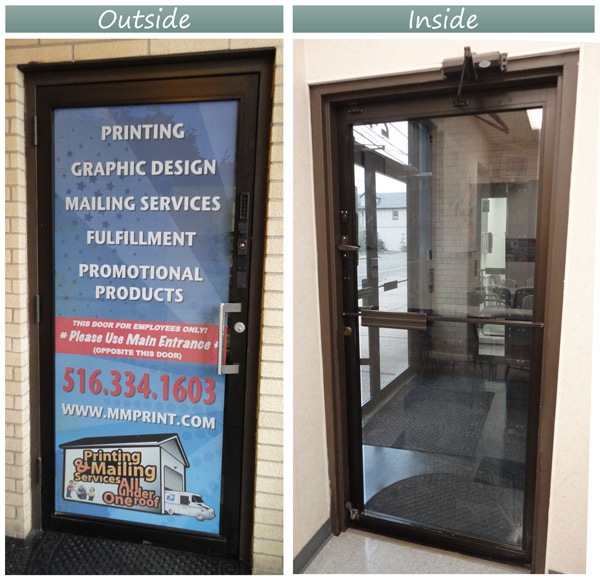 A typical example can be found in city buses that display the printed work on the outside during the day. People outside the bus cannot see the passengers, but the passengers barely notice the film in between them and the outside world. At night, the situation shifts, since the inside of the bus is what is now lighted.
Window Perf should be printed using solvent-based, UV-resistant, exterior-grade inks for fade-free, long-life graphics, which allows its use indoors and outdoors without having to worry about fading due to the sun, or rainwater damage.