ty·pog·ra·phy:
Design or selection of letter forms to be organized into words and sentences and printed or displayed electronically – Encyclopedia Britannica
When a person thinks of typography, what would immediately come to mind? Thoughts of different fonts, editorials and designs involving typographic elements would most likely be the first to come to mind. All of these possibilities are both synonymous to and would each be a part of what is considered typography. Typography is anything having to do with typefaces and their arrangements; more specifically it would refer to creating a functional design using type in an aesthetically pleasing manner.
Typography in our Surroundings
Everyday we are bombarded with typography. Every street we walk down, product we use, and every program we watch on television. It is found everywhere and in everything we do.  Right below we have some prime examples of typography that are all from different times and very different places.  Finding new typography everyday can be quite fun.  It is truly interesting to see how a designer decides to accomplish a task using the layout of type.

Typography in Design
Typography has become an important element in both print and web design. It allows designers to mix shapes and placement of letters and words along with the meaning that these characters represent in order to reinforce design and concept in a clever and unique way.
The type will be manipulated to convey specific points while moving your focus in a specific way around the design.  Typographic design is clean and direct.  Below I have a few found examples of typographic design which are aesthetically pleasing and display a point in a creative way.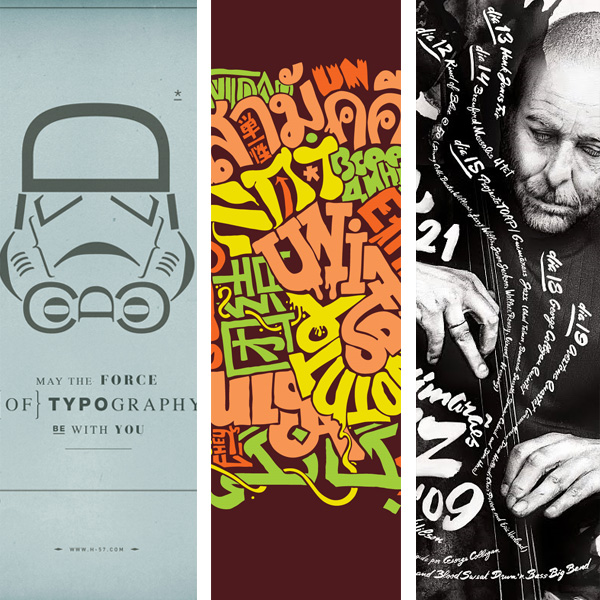 Typography has existed for a long time and is in everything we see. It is both useful aesthetically and practically for conveying an idea.  Using typography for these means just requires some imagination.
The art of typography has many facets, please subscribe to our RSS Feed or follow us on Twitter to stay updated when new typography articles become available.
After reading this post, what typography are you going to now notice today?
Please tell us in the comments section below…