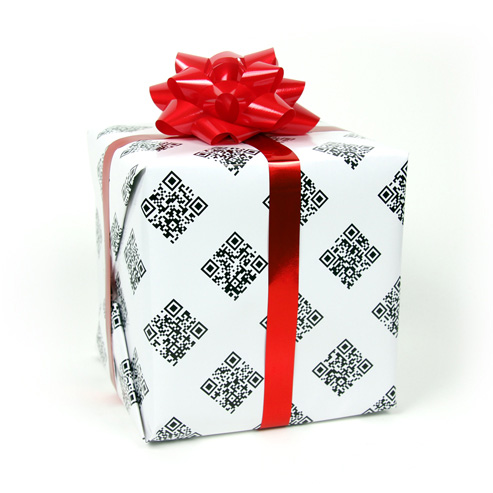 QR Codes are catching on everywhere you look. This is just another way that advertisers and marketers can bridge the gap between offline with the online advertising.
Even that same ol' boring pack of socks that you get every year from uncle Ernie will be fun to open when it's wrapped in this interactive gift wrapping paper from QRappingpaper.com
Each QR Code directs your smartphone to a unique funny holiday video, there are up to 50 different videos available. Preview some of the videos on QRapping Paper's homepage.
Important:
The QR Codes printed on the wrapping paper can be scanned by using your smartphone – Learn more about QR Codes and find a list of free QR Code Readers here.