Among the likes of many types of popular media such as music, films, and literature; comic books have gone through different eras and styles over the years. Just as popular music cycles through different genres, comics have gone through different styles of narratives and illustrations to coincide with current events and pop culture, which may make it difficult when deciding how to design your independent comic book or graphic novel for print.
For example, the Golden Age (pre-1950s) of comic book publishing focused on the idealistic hero, who combated whatever evils were plaguing the world at that moment. The Silver Age (late 1950s-1970s) incorporated advancements in science and modern inventions into the stories and the hero's characteristics. This was followed by periods tackling social issues (Bronze Age) and turning away from the traditional hero (Modern Age).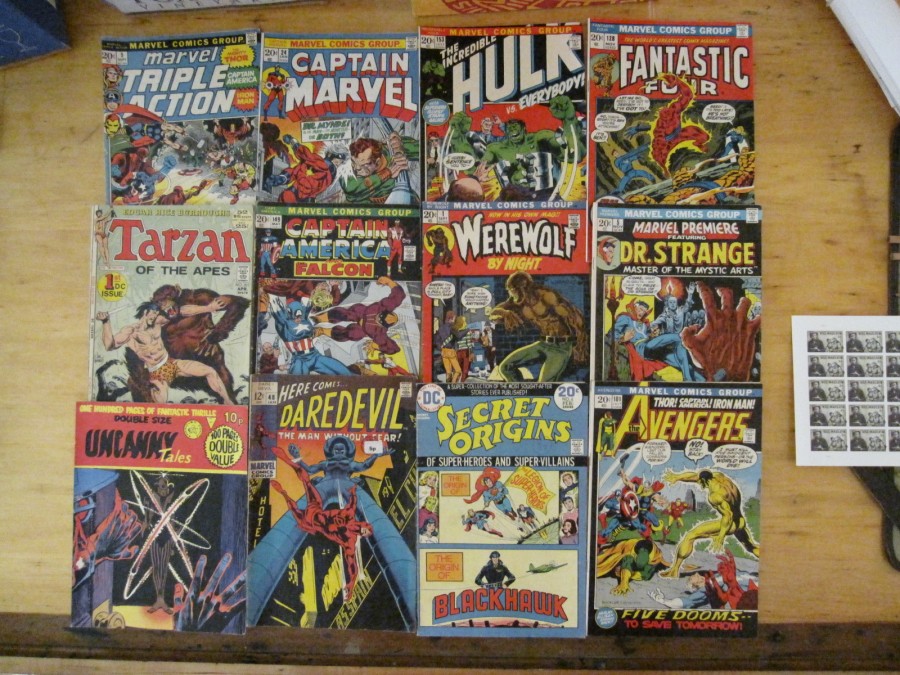 Series of Silver and Gold Age Comics – Source: Ryan Brunsvold
Throughout this whole transition there has been a resurgence of comics in recent years being re-imagined into other media such as television and movies (see The Walking Dead and Guardians of the Galaxy). Examples like this may be correlated with the spike in interest in comics and. This coupled with the fact that computer-based design programs have made it easier to set up and create beautiful illustrations and animations allows amateur artists and independent comic publishers to create their own comics and make them look professional grade.
However, even with a modern hero and a striking design, a comic book is not complete without a proper printing job. For your comic book to seem legitimate and get noticed, it would be best to have them professionally printed so that they have proper color matching, bleeds to cover the whole page surface, and correct alignment between full page spreads. Luckily, we offer affordable pricing for comic printing, and expert advice and design tips.
Four important factors to consider when designing your independent comic book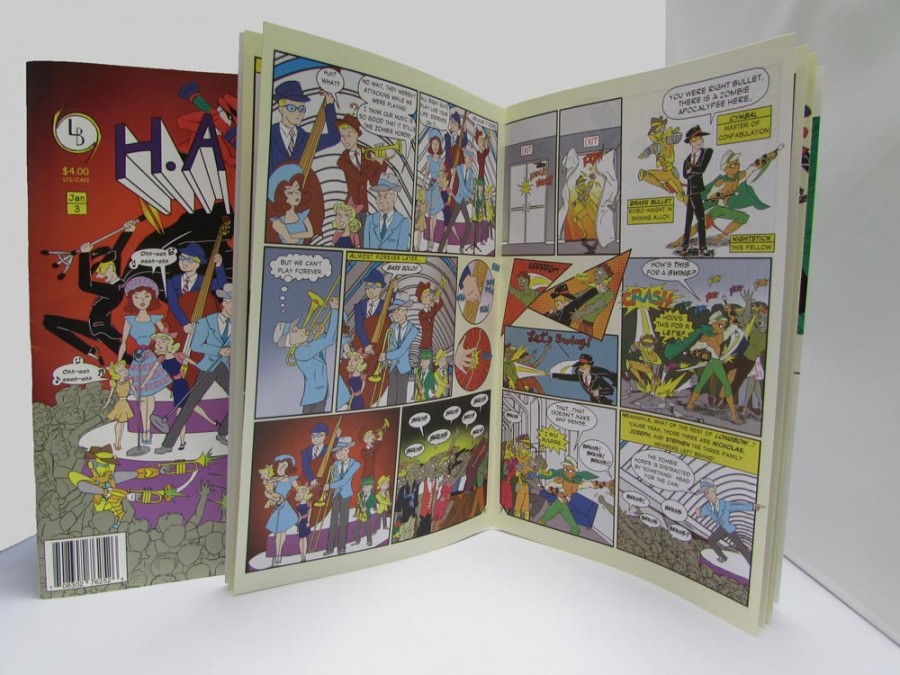 The standard size of a comic book
Just as the themes of comics have changed over the years, so have the traditional size of the pages. Although the first comics were printed about an inch wider than they are today, they have standardized over the years. Today, the traditional size of a comic book is 6.625" x 10.25", but comics can also be printed in custom sizes. Graphic novels on the other hand don't have a standard size, but common sizes include 5.5" x 8.5" or 6" x 9".
Choosing the right style of paper for your comic
Do you want your comic to be glossy and shiny? Or how about flat and subtle? Your printer will be able to help choose the right paper stock for your project and can provide printed samples for you to compare. Typically if you want the comic to have a shine to it, you will be printing on gloss or matte coated stock. Gloss coated will be brighter than matte, but matte will still have some reflective quality.
Uncoated paper on the other hand will have a flat, natural look and is more commonly used for printing comic books. It is also common to print on uncoated inside pages, with a gloss cover.
Important Note: Check with your printer to see if they will be printing digitally with toner, or on an offset press. Toner naturally causes the printed ink to shine, so even if a comic is printed on uncoated paper, it may still appear glossy. An offset press will leave virtually no shine.
The weight of your paper
You should also decide how heavy or thick you want your paper to be. We prefer to print comics on 60lb or 70lb uncoated text stock to give them a weight that's sturdy enough to last through multiple reads, but not too heavy to be cumbersome. This thickness also prevents dark colors from showing on the reverse side of a page. If you are unfamiliar with different weights of paper, consider that standard copy paper used in your home printer is normally 20-24lb.
In printing terms, a plus-cover booklet is when the cover is a thicker stock than the inside pages and a self-cover is when the cover stock is the same as the inside. So you can also consider having a thick glossy cover, with thinner uncoated pages on the inside.
Choosing your binding
Almost always, a comic book will be saddle stitched; meaning large sheets of paper are folded in half and stapled to the correct finished page size. This is a cost efficient option, and creates a lightweight and easy to store comic. Graphic novels on the other hand may be better suited as perfect bound books to give them more of a traditional "book" feel.
Any additional questions about comic book printing and specific features available should be discussed with your preferred printer. There are several additional options which can make your comics stand out such as spot UV coating.