We strongly believe in the power of Direct Mail even in this electronic age that we live in.
We see it every day, small to medium size businesses and large corporations use direct mail in their marketing mix and yes, they get results!
Even the likes of Google, who's main business is internet based, uses direct mail to advertise and communicate with their advertisers and customers.
The best part is, it's not just some generic flyer or brochure, they go all-in with variable data including graphs and charts reflecting the customer's actual data.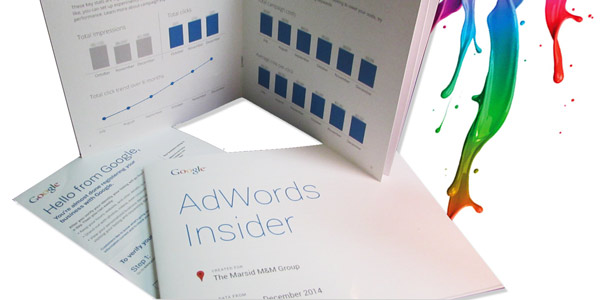 Direct Mail marketing has evolved with the digital age and still brings in a very competitive ROI while consumers directly prefer receiving postal mail from brands:
59% of U.S. respondents and 65% of Canadian respondents agreed with the following statement, "I enjoy getting postal mail from brands about new products"
73% of U.S. consumers and 67% of Canadian consumers said they prefer direct mail for brand communications because they can read the information at their convenience. Additionally, 62% of Americans and 63% of Canadians said they enjoy checking the mailbox for postal mail
U.S. advertisers spend $167 per person on direct mail to earn $2,095 worth of goods sold; a 1,300% return
source:  6 Direct Mail Stats That Can't Be Ignored – Epsilon
We're not just saying this to convince you to use our direct mail services, Entreprenuer.com is saying the same thing (although we don't agree 100% with the title, we believe it should be a mix of both but it's still a great informative read):
4 Reasons to Use Direct Mail Marketing Instead of Email Marketing
---
How are you using direct mail and email marketing to increase sales and/or brand awareness?