Variable Data printing has been around for some time now, but innovation of the technique is always being expanded upon. This is the process of printing a changing field on a static background. Most commonly, a design will be set up with a blank field where a unique name or message can be inserted in different fonts or colors. It is also a great technique for creating custom cards and coupon codes.
More and more companies are realizing that personalizing a mailing or a printed piece will generate both a higher read-through rate and more interaction with their audience. We see the same techniques with e-mail blasts, where the subscriber's first name will be inserted into the email instead of a generic "Hello" or "Greetings".
Variable Data doesn't only have to be used for personalizing names and addresses. Here are some unique examples of variable data that raise the level of a marketing campaign and build stronger connections between an organization its audience or a host and their guests.
1. Coca-Cola's Share a Coke® Campaign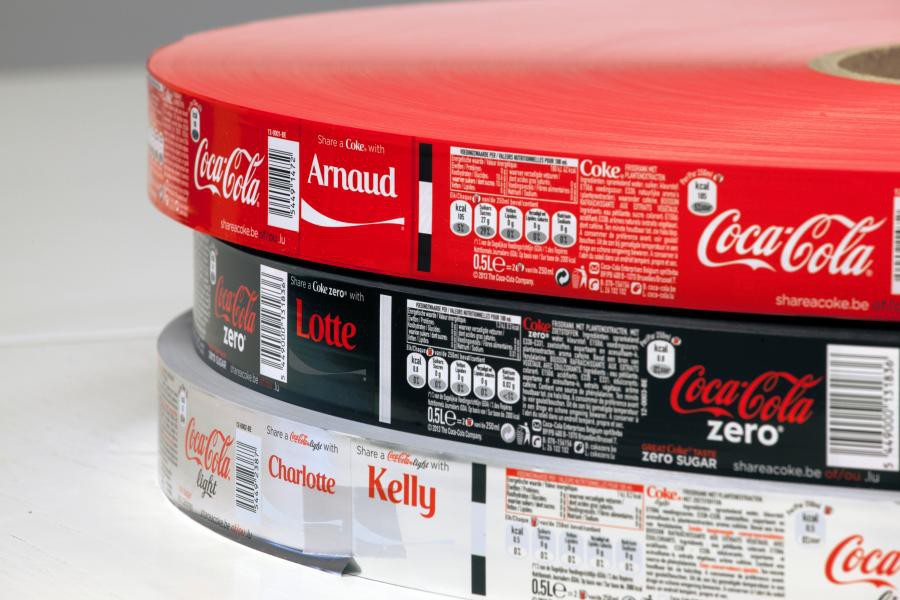 For the first time in ten years, Coca Cola have increased their sales. This is likely due to a clever marketing campaign utilized variable data. Starting in the summer of 2014 (in the U.S.) Coke began printing labels with the phrase "Share a Coke with…" and 150 variable names imprinted on the labels. These personalized labels act as a unique call to action, urging customers to not only buy the product, but also to create a second interaction by gifting (sharing) it with someone else.
Even further than this consumer-company interaction, the Share a Coke campaign has fostered interaction on social media through image posts and shares. This increased user created content and produced even more exposure for coke products and their brand. By using variable data on their labels, Coke was able to not only increase sales, but also generated consumer interaction with their company and brand.
2. Variable Data Coupons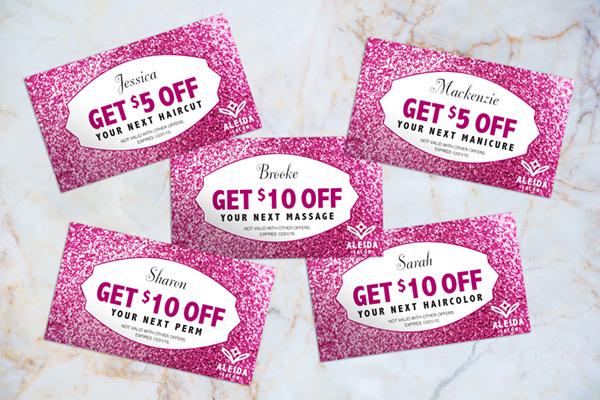 Customer's love to receive coupons, especially from places they frequently visit. Coupons are also a great way to drive new business in, or keep customers coming back for more. One way to make customers even more excited about receiving a coupon in the mail is to make that coupon personalized exactly for that shopper.
This can be done in two ways. First, coupons can be personalized with the customer's name using prospective shoppers or previous shoppers. The otheroption would be to cross sell products and services to customers based on their shopping history.
For Example:
Somebody just bought a bicycle? Send them a personalized coupon for a new helmet. Another customer just bought a new snowboard? How about a discount off your store's next ski outing!
3. Office Supplies
Having a neat and organized office is a key to productivity and efficiency. One way to achieve this is to provide your employees with custom stationery options such as notepads, journals, letterhead, calendars and more!
Personalized stationery appears more professional, and provides clear indication to who a note is coming from. Also as an office manager, it may be a good way to keep the employees in your office happy. Workers will appreciate the extra attention!
4. Personalized Invitations
Have a special occasion coming up and need custom invitations? Try printing your invites with personalized names to add class and distinction to your event. Your guests will appreciate the extra effort and your event will be off to a great start. With custom field printing, you can use different fonts to match the theme of your invite to keep the whole message consistent and professional is always an important aspect to a successful occasion.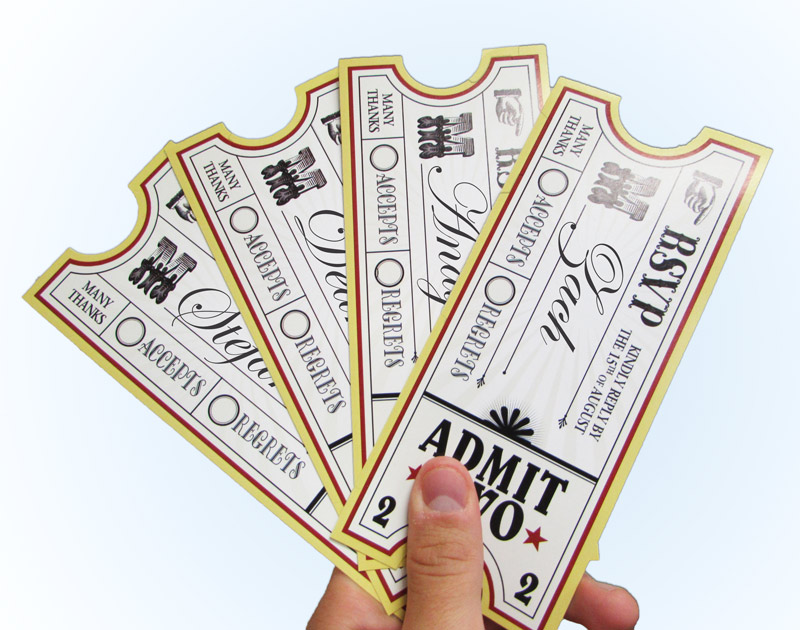 You can even take it one step further by matching your invites with personalized place cards or name tags.
In Summary…
Variable data printing is an extremely versatile printing technique that can be useful for marketing, event planning and office organization. What are some unique ways you've seen variable data utilized?
Looking for expert advice on variable data printing or need a custom quote? Feel free to reach out in the comments section or visit our variable data page!