With spring fashion season soon approaching, and the New York Fashion Week kicking off next week, time is crucial in getting all of your collateral together. There is so much that goes into presenting your new line of clothing or jewelry, and some things can go overlooked. Fashion lookbooks are a key part of any presentation, and can serve as major selling point for your merchandise.
When talking to your printer, there will be several questions they will need to ask to find out exactly how to print your booklet. Make sure you know the answers beforehand so that you can get a fair price estimate, and so that your final product comes out exactly the way you are expecting.
Here are some of the most common questions you will face when you go to print your lookbook:
How will my lookbook bind?
There are a few different options available for lookbook binding, and more detailed information and videos can be found at our bindery options page.
The three most common lookbook binding styles are Saddle Stitched, Wire-O, and Perfect Binding. Each has it's own advantages, and there are different requirements for each style.
Saddle Stitched
This is the most cost efficient option and uses two staples to hold together the sheets of paper. Since this style is printed on large sheets that are folded in half, this type of booklet can only come in increments of 4 pages.
Wire-O Binding
Each sheet is cut to the finished size and bound using a wire with metal loops. This way, the book can be easily turned so that each page lays flat.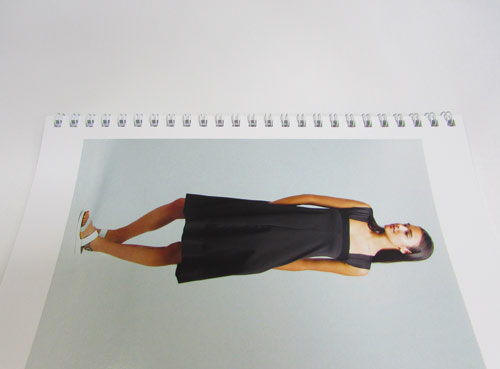 Perfect Binding
This is the traditional book-binding method of gluing sheets into a thicker cover. Perfect binding produces the most professional finish, but requires a minimum of 28 pages to be bound this way.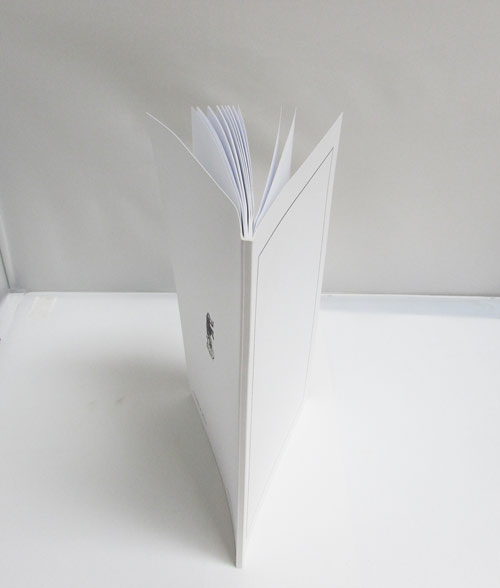 What Paper Type Should I use for my Lookbook?
Choosing the right paper for your lookbook can be just as important as the actual layout of the book. Each designer will have different preferences for their lookbook, depending on the style of the material showcased inside.
If you want your images to really pop and you have a lot of bright colors and whites in your artwork, you would probably be best suited for Gloss paper. Need your booklet to be even more shiny? Add a layer of UV Coating to the cover!
Matte or Dull Coated paper is similar to gloss, but the accents are toned down a bit. This option is great for more neutral colors that don't necessarily need to pop off the page, but will complete the aesthetic of the jewelry or clothing pictured.
The final option is Uncoated paper – this is similar to standard printer paper, but a higher quality, and slightly thicker. This type will give a natural feel and look, as glossy paper tends to be more silky.
What Size Should my Lookbook be?
This is one of the most common questions we face when dealing with lookbooks, and it's actually pretty simple. The answer is – any size. Most printers use large sheets to print your lookbook, and then cut them down to the finished size, making it possible to make your booklet any reasonable size. However, there are both advantages and disadvantages to this.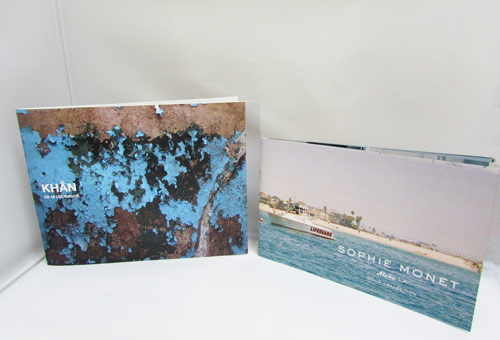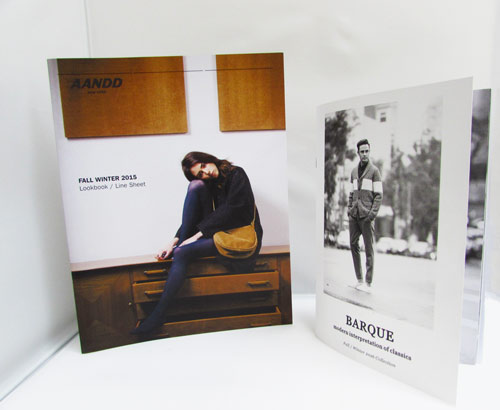 Advantages:
Custom lookbooks will stand out, which can be a key factor in the fashion industry.
No need to redesign your artwork – Re-figuring your images to fit in a certain page dimension can be troublesome and they may not appear to their full potential.
Disadvantages:
Anything custom will almost always be more expensive. Just like every other industry, having something custom made to fit your needs will run up the bill. Choosing a common size such as 5.5″ x 8.5″ or 6″ x 9″ will keep the cost down.
Production time will most likely increase for a custom book, which may be a hindrance if they're needed in a rush.
Other considerations – Lookbooks are most commonly printed portrait style, meaning they are bound on the long edge. If you need an oblong (landscape) book, it will most likely increase the cost and production time.
There are many things to consider when designing your lookbook. Going into a meeting with your printer with a general idea beforehand will help your printer steer you in the right direction. It will also save you time, money and frustration in the end.
If you need a quote for printing lookbooks, give the Marsid M&M group a call at 516.334.1603 or visit our
lookbook printing page
for a quick estimate. We offer next day turnaround and free PDF proofs for most jobs.