Fulfillment Services and Inventory Management
Our printing company specializes in fulfillment, packaging services, and inventory management to ensure timely delivery of all your marketing materials. By offering the convenience of printing and fulfillment services all under one roof, working with our company will save you time and money. We are an Authorized UPS shipping outlet and also offer Fedex and DHL shipping options so our clients have a choice of shipping services to best suit their needs.
Printing, Fulfillment, and Packaging Services
Printing and Fulfillment - We have the unique ability to print, store, assemble and ship all of your marketing materials under one roof to save you time and money.
Discounted Shipping: Being an authorized UPS service outlet, we receive volume discounts on shipping charges which we pass along to our clients.
Key Fulfillment Services:
Fast Turnaround: All of services are completed in house which ensures timely delivery of your marketing materials. Fulfillment of your order is processed within days instead of weeks.
Professional packaging and assembly of your printed marketing materials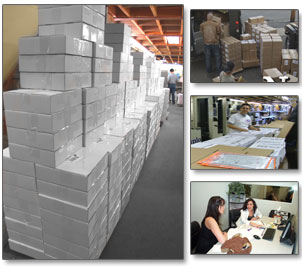 Updated: Friday, May 24th, 2013