Variable Data Printing -
Showcase Your Business With Beautiful Full Color Printing
Instead of printing out the same message to many, print out a custom message to each person you want to contact. Our printing company can help you maintain personal customer relations and make your advertising and marketing more direct by using variable data to personalize each printed document. We can make a personal salutation or even create different versions of documents, each with their own text and images directed towards a particular market.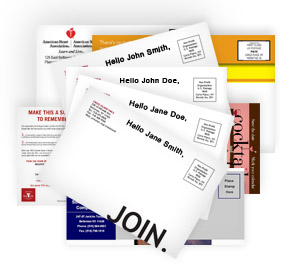 Get An Estimate Easy as 1-2-3
Feel free to call us at 1-877-mmprint or fill out the form below. Your request will be answered right away.