Church Newsletter Printing -
Newsletters at affordable printing prices, free shipping!
Full color, 2 color, and 1 color newsletters are very effective in keeping your parishioners and community informed about current events and news of your church or religious organization. Post articles such as past and future events, news, members, education, raffles, community growth and anything your church or religious organization does that the community should be informed of. We also offer graphic design services to create your newsletters for you.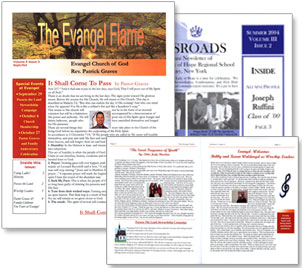 Church Newsletter Graphic Design Templates
Click To Download
Get An Estimate Easy as 1-2-3
To speak with a Print Professional about
your project call us toll-free: