The printing press was introduced to the world by a man named Johannes Gutenburg. The blacksmith from Germany invented the first wooden printing press in the 15th Century. This phenomenal invention allowed for mass production of books and distribution of knowledge. 

Prior to the printing press, written knowledge was limited to a very few. By the end of the 15th Century, the printing press had become a prominent piece of equipment that had already produced over 15 million books in its first 60 years of its existence. Upon its invention, the printing press has been used to mass produce novels, manuscripts, and an early version of the Bible.
The Many Developments of Printing
Over the course of the next few centuries, there were not any large advancements to the printing press until the Industrial Revolution. In 1810, the first high-speed printing press was invented by Friedrich Gottlob Koeng. Four years later, the steam-powered printing press was developed and the first facsimile machine, or fax machine, was patented. It was not long before the competition for the best printing press began. Amongst the competitors were the Heidelberg printing presses.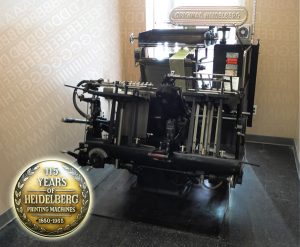 They are versatile presses that are capable of printing, perforating, hole punching, die-cutting, embossing, scoring, and foil stamping. The Marsid M&M Group is fortunate enough to have such a press that we use to die-cut shapes into or out of paper as well as foil stamp and emboss.
Towards the end of the 19th Century, the offset printing press and the typewriter were invented. In the 20th Century, the invention of printers was geared more towards the everyday consumers. Some examples include, photocopiers, inkjet printers, laser printers and the modern-day fax machine.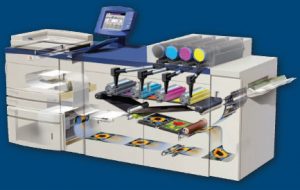 However, in 1993, the digital printing press was developed by Benny Landa. This invention revolutionized commercial printing allowing for smaller print jobs by drastically lowering setup cost of smaller printing jobs and making variable data printing much easier.
The Printing Industry Now
Fast forward to today, print is seen everywhere. Advertising, newspapers,  calendars, lookbooks, booklets, business cards, brochures, magazines, menus, hang tags, coupons, catalogs, cards, bumper stickers, tickets, folders, journals… the list goes on.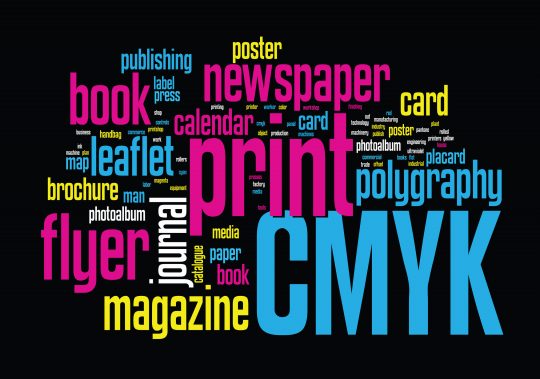 Over the past few centuries, printing has gone through many advancements, but whether it is digital or offset, print can be found anywhere and everywhere. Today, knowledge is easily accessible to anyone willing to put the effort to look for it. This is because of how big the printing industry has become in the last 6 centuries. However, due to the presence of digital media, we often overlook how big the print industry actually is. Contrary to popular belief, the printing industry is still growing. In fact, global print was an $898 billion industry in 2016 and is on track to reach $980 billion in 2018. Not bad for an industry twice the age of the United States.