Your local community has the best school and faculty, the brightest students, state-of-the-art facilities, and the most skilled and talented athletes and performers.
Marketing these attributes is essential for a school district or organization to reach parents, community officials and professionals and all other audiences. Captivate the public and their support by providing quality information via print marketing. School and Sport organizations can use tools such as brochures, pamphlets and booklets, directories, journals and calenders to keep their audience well informed.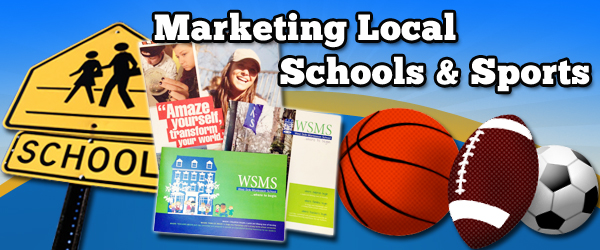 Marketing Execution
Creating attractive and relevant information for sporting events or exhibits, performing arts, organized events further gains support of parent, community and local government leaders as well as the surrounding business community.
Curious about printing for you school or sports team? Marsid M&M Print Group is specialized in full service school and sports printing and with 24 – 48 hours turn-around time MM Print is your printer of choice.